Your donations help T1Determined #keepgoing.
The Type 1 Diabetes Run Across Iowa
Running The World's Longest Relay Race—Solo.
At 339 miles -- from the banks of the Missouri River in Sioux City, IA to the banks of the Mississippi River in Dubuque, IA -- RelayIowa is the world's longest relay course. (And they've never had a T1D relay team. Just saying. In case someone wants to start one.)
During this run, I wore both my Medtronic 670G pump and sensor plus the Dexcom G4 CGMS that I previously used with my Animas pump, and used my Contour Next Link meter to keep everyone calibrated. Thanks to a LOT of Skin Tac and Nexcare waterproof bandages, everything stayed on no matter how much I sweated.
The Route from Sioux City, IA to Dubuque, IA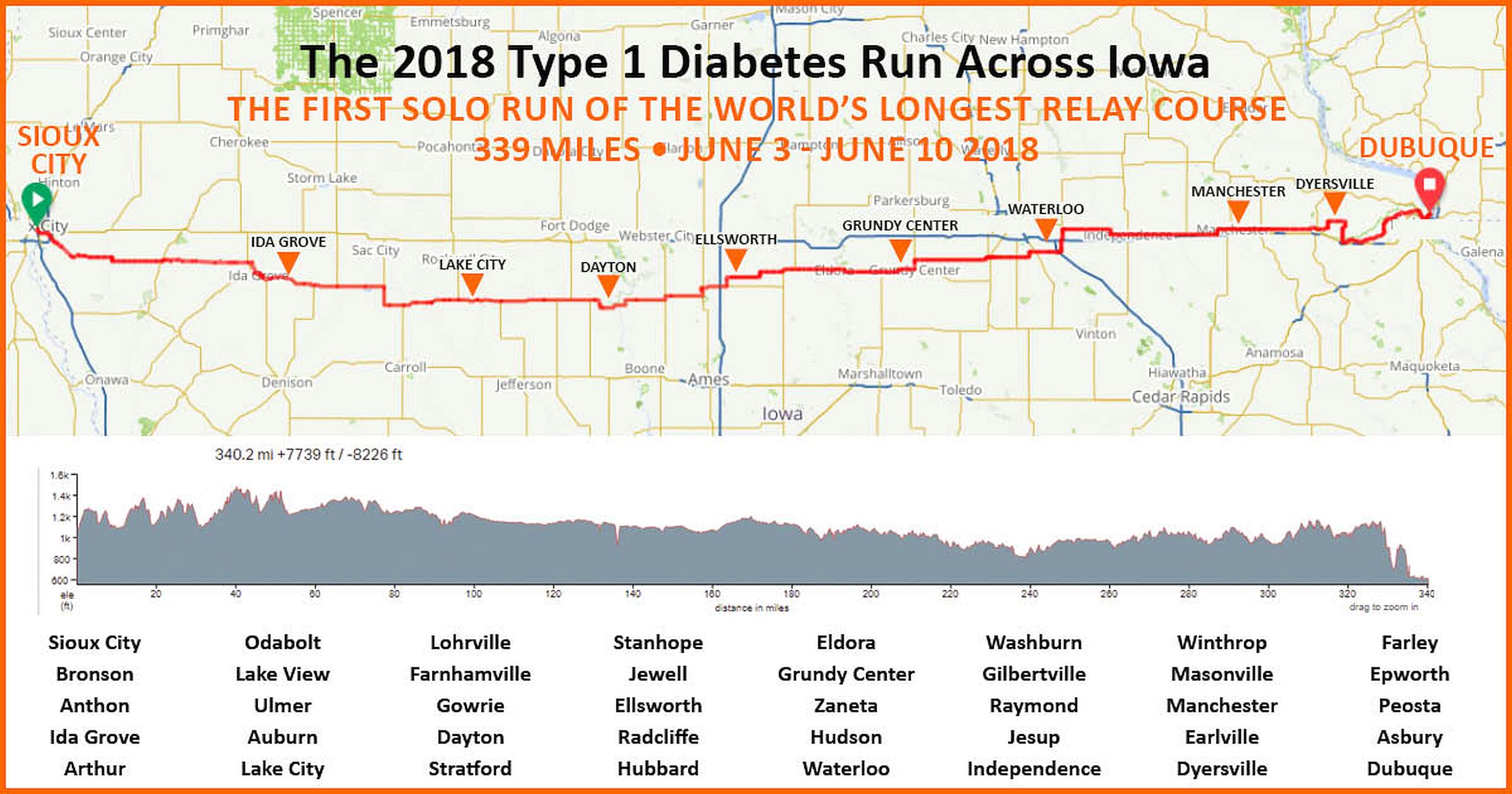 See the T1Determined Run Across Iowa Route on RideWithGPS
Sioux City
Bronson
Anthon
Ida Grove
Arthur
Odabolt
Lake View
Ulmer
Auburn
Lake City
Lohrville
Farnhamville
Gowrie
Dayton
Stratford
Stanhope
Jewell
Ellsworth
Radcliffe
Hubbard
Eldora
Grundy Center
Zaneta
Hudson
Waterloo
Washburn
Gilbertville
Raymond
Jesup
Independence
Winthrop
Masonville
Manchester
Earlville
Dyersville
Farley
Epworth
Peosta
Asbury
Dubuque